Northwest Oregon Airports
Click on an airport to be connected to AirNav.com . This is a third party website independent of TripCheck and the Oregon Department of Aviation. Find alphabetic airport listings below the map.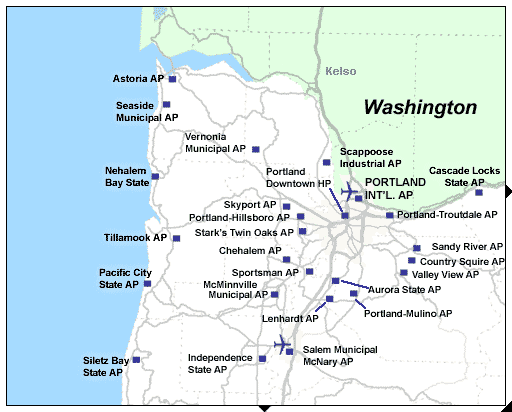 Commercial Airports
General Aviation
**Warning Airport: This airport does not meet normal dimensional standards and has been designated as a "Warning Airport." It requires special techniques, procedures, and pilot understanding for safe use. Users are encouraged to make proper inquiry for full understanding of safety factors involved before use. More Information .